Ergo update:
hammock under deck
---
I found a rather nice spot under the deck for my Dutchware Chameleon backpacking hammock: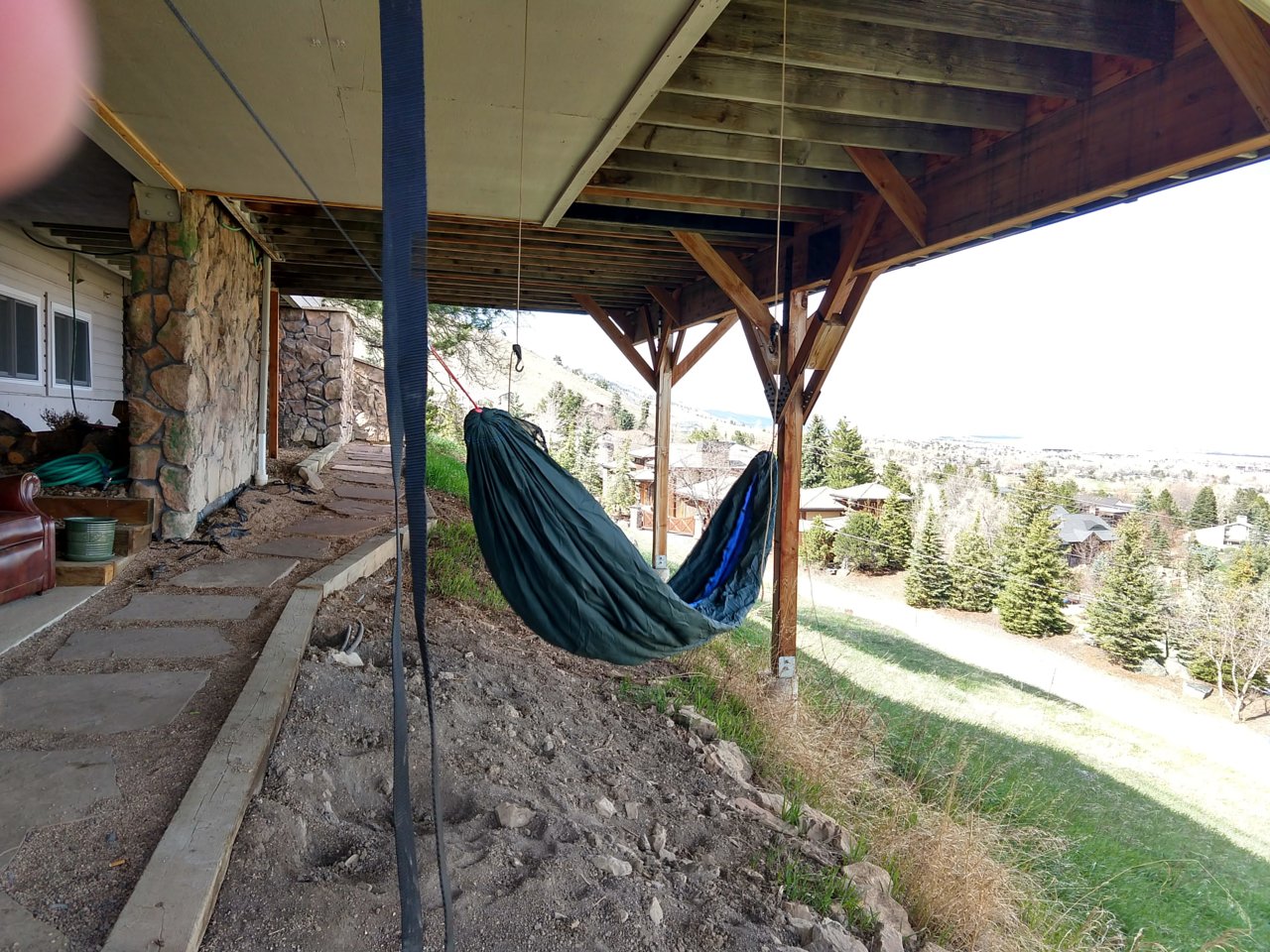 You might notice that there are some hooks hanging down. These are for suspending my laptop screen above my head, for ergonomic supine computing! These hooks are adjustable tie-downs$, attached via adhesive hangers$. The nice thing about these adhesive hangers is that they can be removed without damaging the surface.
So, this is very similar to the approach of suspending from zip-ties / wire as described in the "Laptop Ceiling Suspension" post. However, this was relatively unstable because the front of the body ended up resting on the ridgeline. I discovered that putting the hooks through the zip ties and hooking to the ridgeline added some nice stabilization: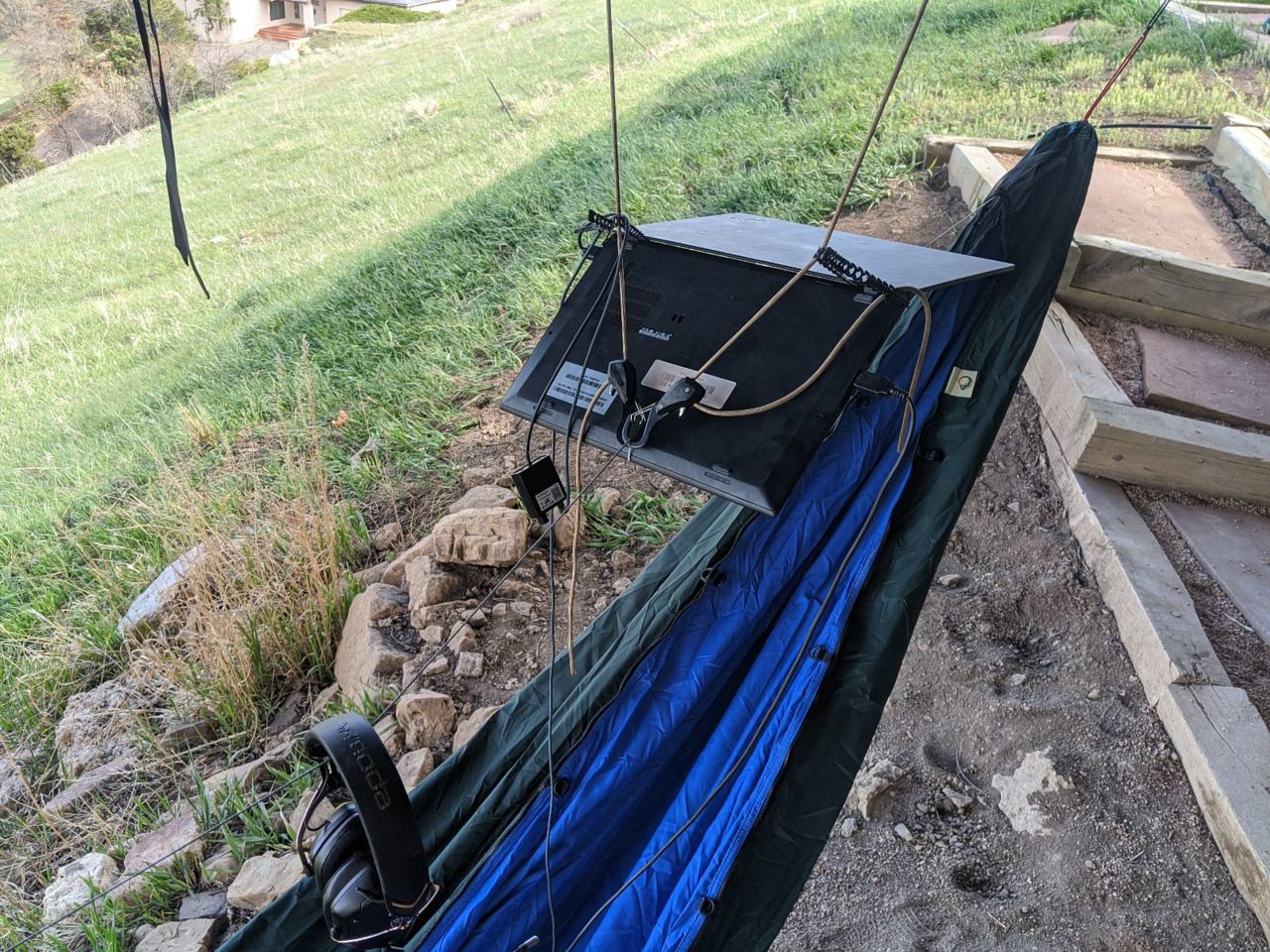 I realize it might be hard to visualize how this works. Perhaps I will post some pictures of this hammock setup in use at some point. For now, here's a picture from the "Tree based Computing" post: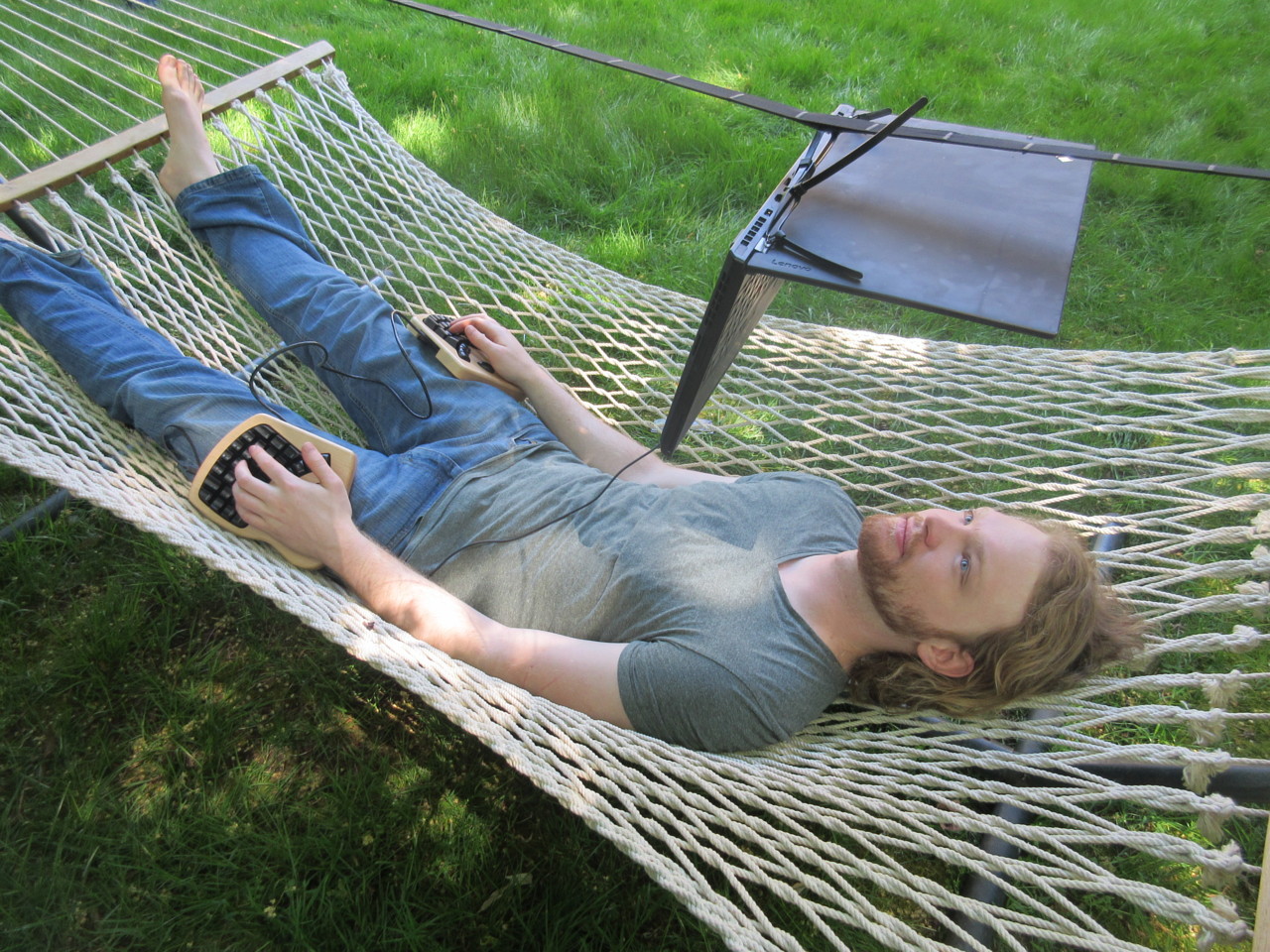 ---
Footnotes
Some links are amazon affiliate links, which sometimes send me a bit of money when you make purchases after clicking them. The purpose of this blog is sharing information and ideas, not making money. But I figure I may as well add them, and I appreciate usage of them!